die weisse Wand
Your vacation home on Lake
Weissensee
Imagine waking up, going out onto the balcony and seeing the mountains with their lush greenery. You can just let your gaze wander.
​The turquoise-blue Weissensee is just like the mountains in front of you.
Come to us – in your holiday home on Lake Weissensee in Carinthia. This is due to the almost natural western part of the Weißensee.
We invite you to take a journey to us and to you with all your senses.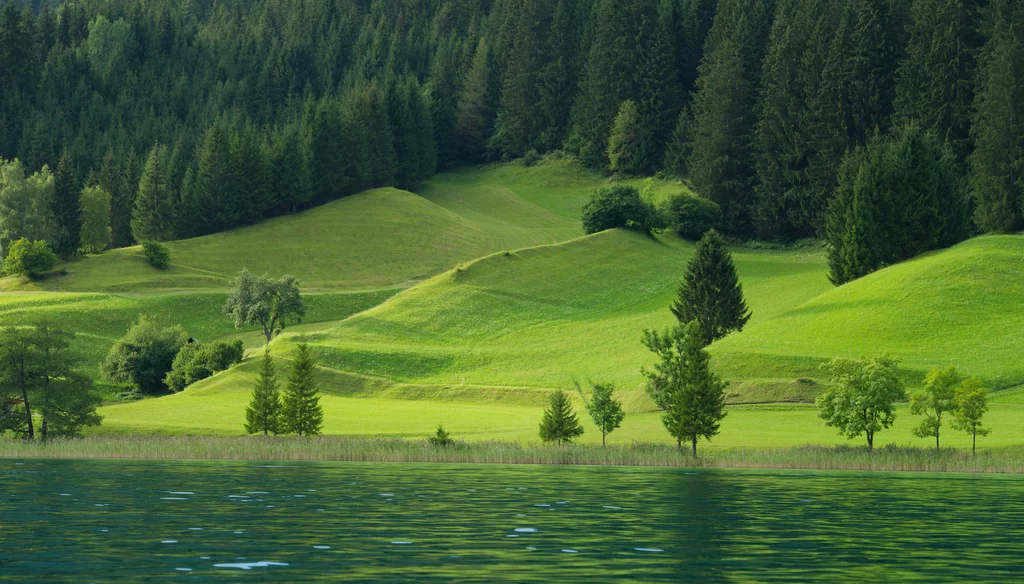 Our charming 92m² holiday flat in the Weissensee Nature Park impresses with clear, light colours and lots of wood.
It is fully equipped and furnished with great attention to detail – and offers plenty of space to unwind.

For nature lovers, it is the ideal starting point for exploring the surroundings.
Beach promenade, hiking trails and mountain bike trails and trails are in the immediate vicinity.
Our Weissensee – a natural gem in summer and winter!
Exceptional- …a very, very nice holiday flat with lots of space, everything top equipped, view on the lake…
Everything to our complete satisfaction.

Very nice furnishings and high quality equipment.
We were greeted very nicely with coffee and biscuits. The apartment is super clean, bright and very nicely decorated. It's big and cozy.
Very nice and so cozy, everything there, such a nice hostess!