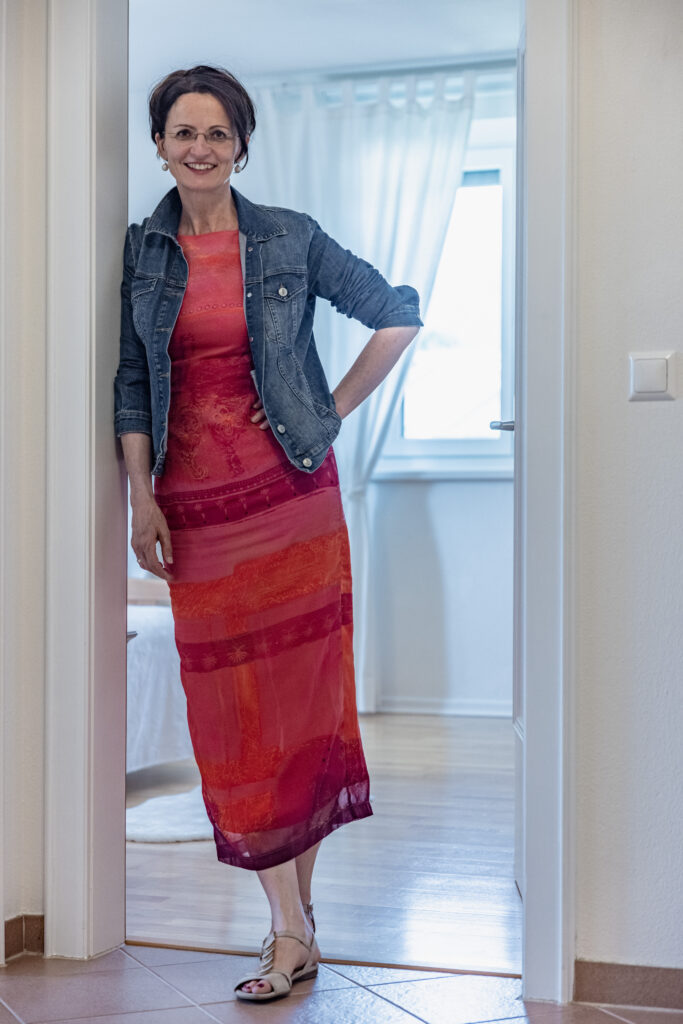 My name is Elke Winkler and I love many things in life. Hiking in snow-covered landscapes, swimming in the lake, warm summer evenings and especially my holiday apartment – the white wall – where I would like to give you a warm welcome.
​I recently woke it up from my slumber with great pleasure and furnished it carefully and with great attention to detail.
It is important for me to bring a lot of warmth and cosiness into the apartment, so I decided to return the colors and shapes in harmony…. cozy furs … candles … knobs with filigree decorations … woven baskets … warming light from the floor lamp … lots of cozy blankets … old wooden furniture together with the lightness of rattan.
Every guest is a very special guest for me and it is particularly important to me that they feel it, feel good, recharge their batteries and think back with joy on the holiday in the – holiday apartment the white wall.